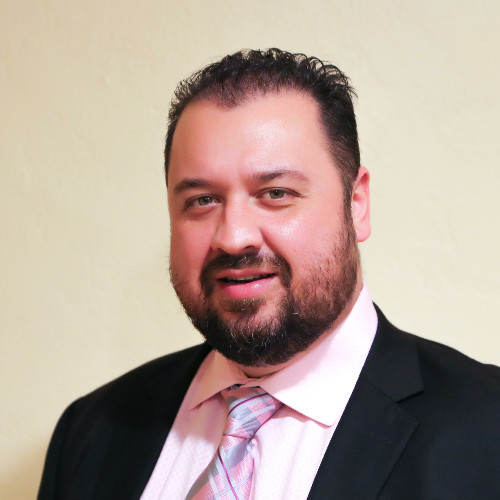 Domenic Scire
Esq.
Something about me
The Law Offices of C.R. Abrams P.C. is a proud tight knit law firm where client satisfaction and compassion are the zenith of our firm's priorities. We would like to take this moment to proudly announce and introduce our newest acquisition to our legal team, Neil N. Negrete, Esq.
Neil Negrete is an Orange County native hailing from the community of Huntington Beach where he graduated from his alma mater of Hunting Beach High School. Neil attended California State Polytechnic University Pomona where he achieved a bachelor of science degree in environmental biology. In 2017, Neil obtained his J.D. with a concentration in intellectual property from University of the Pacific's McGeorge School of Law located in Sacramento.
Neil began his legal career as a law clerk for Friends of the River, a nonprofit environmental advocacy organization. While clerking at Friends of the River, he contributed to a comment letter opposing the California WaterFix/Bay Delta Conservation Plan (BDCP). Subsequently, Neil was hired as a legal intern for California Lawyers for the Arts, a nonprofit organization dedicated to providing free or reduced legal aid to persons of the art and creative community. Prior to being licensed by the state of California, Neil was hired as a Discovery Clerk for a litigation firm specializing in landlord tenant law, employment law, personal injury and contact disputes.
After being admitted to the California Bar in January of 2018, Neil became a member of the Orange County Intellectual Property Association, Los Angeles County Bar Association and Orange County Bar Association. Last May, Neil was hired as a junior attorney at the Law Offices of C.R. Abrams, P.C. As a junior attorney, Neil's primary job responsibilities consist of drafting revocable living trusts and amendments, meeting with clients as well as representing clients in probate proceedings and trust administration. From time to time, Neil works out in the field as a notary and as a speaker for C.R. Abrams informative living trust seminars.
In Neil's spare time, he enjoys spending time participating in recreational outdoor activities such as white-water rafting, camping, photography, hiking and fishing. When Neil is not out in nature, he can be located at a nearby record store searching for rhythms and grooves produced by a vast array of musical genres and artists.